Sealcoating Preventative Maintenance
A high-quality Seal Coat finish will protect and secure your investment. Asphalt, being a petroleum-based product can be worn over time by constant exposure to friction, gasoline, and vehicle motor oil deposits. In addition to the constant exposure to the weather, wear and tear can be seen in roads and highways all over the southeast. A professionally applied Seal, ASPHALT EMULSION, can protect and shield the surface finish of your parking lot or access road. Regularly scheduled make maintenance, and a reapplication of the Sealcoat can keep your investment in top shape. The expense of patching and resurfacing can be avoided.
Asphalt Sealcoating
Scheduled Maintenance

Parking Lot Surface Protection
Athletic Court Sealing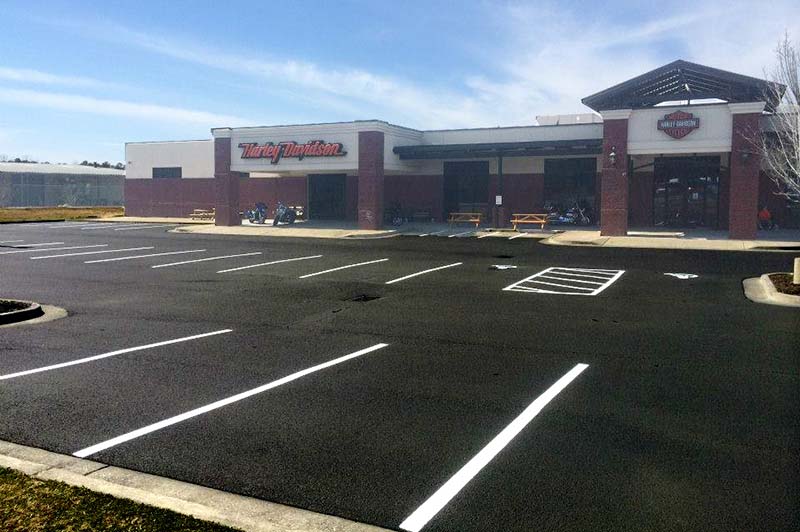 Asphalt Sealcoating
Scheduled Maintenance
Parking Lot Surface Protection
Athletic Court Sealing
With over 50 years of experience in paving you will not find another company more capable to complete any project to your ultimate satisfaction. We are a family-owned business that believes in hard work and quality service. We offer free estimates and are available to work on weekends when necessary. If you're a manager or member of a commercial property management service please ask to see if you qualify for a special discount today. Contact us to schedule a free consultation and estimate for your seal coating project today.
Atlanta Asphalt Paving, Seal Coating and RepairAble Asphalt Paving Inc. Marietta, Roswell, Alpharetta | Fulton, Cobb and Gwinnett County